101 Theme Party Ideas (1)
With the mentality that there's never a bad excuse to throw one, we've brainstormed 101 theme party ideas just in case you're looking to shake up your standard fete.
From Havana nights to a farm-to-table dinner party there's something on this list for everyone.
Part 1
1. Back to the Prom: So your prom has come and gone, but that doesn't mean that you can't relive it with a retro theme party. Crinoline dress entirely optional.
2. Arabian Nights: Get inspired by Morocco when planning your next theme party. Think: belly dancers, traditional Moroccan mint tea (cocktails, obviously), Casbah lanterns, and exotic fabrics.
3. Get Crafty: Why not set up materials so your guests can make jewelry, customize T-shirts, or sew patches onto denim jackets? Have plenty of wine on hand, too.
4. 1980s Dance Party: Because everyone loves leg warmers and dancing to Madonna all night long.
5. Mexican Fiesta: Mariachi music and a do-it-yourself Margarita bar? Success!
6. A Night At El Morocco: Recreate the famous club that ran New York City from the 1930s to the 1950s in your own home. Think zebra-print accents, retro cocktails, and big band or jazz music.
7. Princess Party: Ask your guests to dress up and supply everyone with tiaras.
8. Maine-inspired Clambake: Have a lobster bake in your own backyard (or even living room) complete with all of the fixings and a raw bar.
9. DIY Spa Party: Why not invite your friends over for a spa party? Hire a manicurist (which is surprisingly affordable) and prepare a variety of do-it-yourself face masks for guests.
10. 1920s Speakeasy: Great Gatsby themed parties are always a hit, and with good reason. Who doesn't want to rock their best 1920s-inspired attire, while sipping retro cocktails?
11. Champagne and Dessert party: Nothing's chicer than bubbly and mini cupcakes.
12. Farm-To-Table Dinner: Why throw an ordinary dinner party when you can get inspired by the latest culinary trend and throw a farm-to-table dinner? Create a dinner with only locally sourced ingredients and your guests will definitely be impressed.
13. Black and White Ball: Mimic Truman Capote's famous black and white ball which took place in 1966, and have your guests only wear black and white.
14. Flower Power Party: Head back to the 1960s with a psychedelic themed party. Set the party to Janis Joplin and Jimi Hendrix.
15. Back To College: Because, you're never too old to throw a kegger complete with beer pong.
16. Slim Aarons-Inspired Pool Party: Have a retro-inspired pool party taking a cue from society photographer Slim Aarons' famous photographs of socialites lounging poolside from the 1950s and 1960s.
17. 1960s "Mad Men" Inspired Bash: Have your guests dress up as their favorite "Mad Men" character (are you a Joan or a Peggy?) and serve Don Draper's favorite drink—the Old Fashioned.
18. Old Hollywood Glamour Party: Have a party inspired by The Golden Era of Hollywood and screen sirens and leading men including Greta Garbo, Humphrey Bogart, Lauren Bacall, Clark Gable, Katharine Hepburn, Fred Astaire, and Joan Crawford.
19. Toga Party: Toga parties are a favorite of fraternities for a reason. Don't forget to serve beer in cans!
20. Cowboys and Indians: Set up a teepee (surprisingly affordable party decor) and have your guests come as either a cowboy or an Indian. Supply everyone with headdresses and cowboy hats.
21. Slumber Party: Slumber parties aren't just for kids. Have your guests show up in pajamas, then watch movies, and drink champagne.
22. Murder Mystery Party: You'll be surprised by just how much your guests will get into trying to guess who is the murderer while playing this classic party game.
23. Pumpkin Carving Party: Carving pumpkins is more fun in groups. Serve your guests pumpkin themed treats to complete the theme.
24. Picnic Dinner Party: Why have a formal dinner party when you can have a picnic? Put down a picnic blanket in your backyard and serve picnic foods like a charcuterie plate.
25. Tailgating Party: Get into the team spirit creating a team-specific inspired menu, which will surely impress your guests.
26. Secret Santa Party: Don't throw just any old holiday party, throw a bash where gifts are involved. Head over to elfster.com to organize the party, so secret santa really is a secret.
27. Make Your Own Pizza Party: Buy pre-made dough, and have plenty of toppings on-hand—everything from pineapple to Portobello mushrooms—so your guests can really go to town.
28. Game Night: Dig up Monopoly, Checkers, and even Twister, and stage an old-fashioned game night.
29. Masquerade Ball: Have your guests wear black tie and don masks. The party will essentially take care of itself.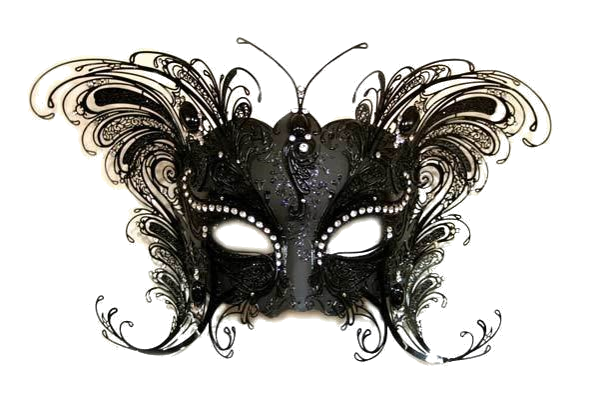 30. Book Club: For those who enjoy reading Tolstoy more than raging at a crowded club, why not host a book club themed party. Have your guests each bring their favorite book to trade with someone else during the night.
31. Cake Decorating Party: Get small cakes for your guests that are blank canvases—plenty of different colors of frosting and sprinkles are necessary—and host a cake decorating party. Make sure to have to-go boxes so your guests can take their cakes with them.
32. Casino Night: Set up craps and blackjack and have casino themed food and drinks on hand too.
33. Mardi Gras: Whether or not you can make it to New Orleans, you can have a Mardi Gras party. Think hurricane cocktails and beaded necklaces for everyone.
34. Ugly Sweater Party: We all have an ugly sweater that our Aunt Martha gave us. Have all of your nearest and dearest show up to a party wearing theirs.
35. Formal Tea Party: Don't just throw any old lunch: Host a formal tea party complete with tea sandwiches, scones, and clotted cream.
36. Go For the Gold: Gold food, gold drinks, gold decor—you get the idea.
37. Come As You Were: Have your guests come dressed as they would have in high school.
38. Alice in Wonderland: Have a Mad Hatter inspired bash including using mismatched tea cups to serve drinks.
39. Vodka-tasting party. Set up stations with various chilled types of vodka. Be sure to serve olives, caviar, and blue-cheese stuffed olives.

40. Karaoke Party: A karaoke machine is the party gift that keeps on giving. Make sure to have plenty of drinks on hand so your guests are prepared to sing "Hit Me Baby One More Time" in front of the group.
41. Cinco de Mayo: Have all-you-can-drink margaritas, a make your own taco bar, and end with a tequila tasting.
42. Backyard Carnival: Set up classic carnival booth games and have prizes. Carnival themed foods like cotton candy and funnel cake will only add to the theme.