101 Theme Party Ideas (2)
More Ideas:
43. Pirate Bash: Because do you really need an excuse to dress up like a pirate?
44. Parisian Café: At your next dinner party serve Parisian bistro fare inspired by your favorite French restaurant. Party trick: Pick up fries from McDonald's and pair them with mayonnaise, instead of going to the work of making bistro fries yourself.
45. Dim Sum: When thinking of what to serve at your next dinner party, think dim sum! Party Tip: Short on time? Just do a large order from your favorite Chinese takeout joint instead of trying to cook yourself!
46. Mad Scientist Party: Think weird decorations and laboratory themed food. Feeling extra adventurous? Give all your guests lab coats for the evening.
47. Wine and Cheese Party: You really can't go wrong with a classic wine and cheese party. Turn it into a potluck and have your guests bring their favorite wine and their favorite cheese.
48. Black Widows Party: Invite your guests over for an elegant evening, asking everyone to wear black and a mask. Freeze creepy crawlies into ice cubes, and have spiders play prominently into the decor.
49. Studio 54: Have a disco themed bash inspired by Studio 54's heyday. Dancing all night is not optional in this case.
50. Midnight Breakfast: French toast and pancakes aren't just for the morning, why not host a midnight breakfast? Sub coffee for cocktails, naturally.
51. Grilled Cheese Off: Have the theme of your next party be grilled cheese, and create a do-it-yourself grilled cheese bar with different breads and cheeses to choose from.
52. Make Your Best Dish Potluck: Have each of your friends prepare their favorite dish for the ultimate potluck to end all potlucks.
53. Blind-Wine Tasting: Get five of your favorite wines, cover them in paper or burlap bags, and have your guests informally taste them. Supply everyone with paper and a pencil so they can record their tasting notes, and then do the big reveal at the end.
54. Backyard Rosé Party: Have a party dedicated to our favorite kind of wine—rosé! It is as good of an excuse to throw a party as anything.
55. Anna Karenina: Channel Russian royalty with an Anna Karenina themed bash. Think rich colors, rich clothes, and lots of bling.
56. Campfire: Campfires aren't just for camp. Create a s'mores station and serve hot cocoa at a campfire theme party.
57. Under the Stars Movie Party: The best place to watch a movie as far as we are concerned is outside, under the stars. All you need is a movie projector, a wall, and a white sheet.
58. Geishas and Samurais: Throw a Japanese-influenced party having your guests dress as either geishas or samurais.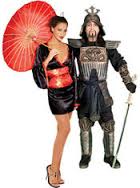 59. Trivia Night: Why not get your friends together for a good old-fashioned trivia night.
60. Barbie's Dreamhouse: Throw a pink themed party that would make Barbie and Ken proud.
61. Easter Egg Hunt: This classic party is always a crowd pleaser. Make sure to have a lot of chocolate Easter eggs on hand.
62. Diwali Soiree: Illuminate your home with colorful lights and candles for a Diwali themed soirée to celebrate the "festival of lights."
63. Cookie Making Bash: Gather your nearest and dearest and make your favorite chocolate chip cookies. Make sure that your guests get a to-go package of what they made (if there are any left, of course).
64. Pasta Party: Have a pasta themed party for your next dinner. Serve with your favorite Chianti.
65. Breakfast at Tiffany's: Get inspired by this classic movie when you are planning the decor for your next bash.
66. Champagne Potluck: Have everyone bring one (or two) bottles of champagne. The party will practically make itself. Specify your preferred champagne brand on the invite.
67. Come Dressed As Your Favorite Painting: Have your guests dress as Mona Lisa or the Girl With the Pearl Earring.
68. Fall Harvest Dinner: Prepare a special sit-down for fall using only ingredients that are in season. It makes for the perfect seasonal kickoff.
69. Hawaiian Luau: Nothing says let's party quite like Tiki cocktails. Make sure to have a signature drink on hand for the night like a Mai Tai, and grass skirts for everyone.
70. Crochet and Pink Lemonade: Host a crochet and pink lemonade party on a warm summer day. Serve nostalgic food to go along with the theme.
71. Dessert Party: Why serve anything but desserts at your next soirée? From a candy bar, to trays of cupcakes, this is a bash for true sweet tooths.
72. Stache Bash: Mustaches are a bona fide fashion trend these days. Set up a stache station for your guests with different varieties, and make sure to take a lot of photos.
73. A Clockwork Orange: Get inspired by this Stanley Kubrick classic when planning your next party.
74. Jungle Bash: Rainforests are a sea of thick green vegetation, so help recreate this atmosphere by bringing in as many plants to your house as possible.
75. A Cocktail Per Room: Create a do-it-yourself cocktail station in each room of your party, with one cocktail per room, and all of the ingredients your guests will need to make that cocktail themselves. Remember to leave out instructions.
76. Star-Gazing Soirée: Invite your guests over during the summer to star-gaze. Supply star maps, a telescope, and some blankets so your guests can lie on the ground and get comfortable.
77. 007 Party: Get inspired by all thing spy and James Bond when you are planning your next big party. Black tie, of course.
78. Surf's Up: Think surf's up when planning your next party, and don't be afraid to weave surf boards into your party decor.
79. Denim and Diamonds: Have your friends don their favorite denim looks along with diamond (rhinestones work perfectly as well) for a fun theme party.
80. Lord of the Rings: We got Lord of the Rings party fever big time when we saw it was theme of Sean Parker's wedding. Now we need to do it ourselves.
81. Oscars Party: Throw an Oscars watching party, asking everyone to dress up like they're walking the red carpet.
82. Havana Nights: You really can't go wrong throwing a Cuban themed fiesta.
83. Winter Wonderland: Throw an all white bash complete with fake snow. If you are feeling extra adventurous decorate with ice sculptures.
84. Cupcake Wars: Get cupcakes from four to five of your favorite cupcake spots, and have your guests decide who makes the ultimate cupcake.
85. Downton Abbey Watching Party: As obsessed with Downton Abbey as we are? Dress up as your favorite character and watch the show en masse.
86. Truth or Dare?: There is no such thing as being too old to have a truth or dare party.
87. Justin Bieber Theme Party: Have you been to a party store recently? Have you seen all of the Justin Bieber party gear that there is? We think a campy Justin Bieber themed party is the way to go. Make sure to get a life-size Justin cardboard cut-out and have all of your guests take a photo with it.
88. Enchanted Forrest: Transform your next party into an enchanted forest dressing up your space with branches and twinkling starlit-inspired bulbs.
89. Wizard of Oz Party: There is no place like home. Take cues from The Wizard of Oz when thinking up decor for your next party. Ruby red slipper make great centerpieces, by the way.